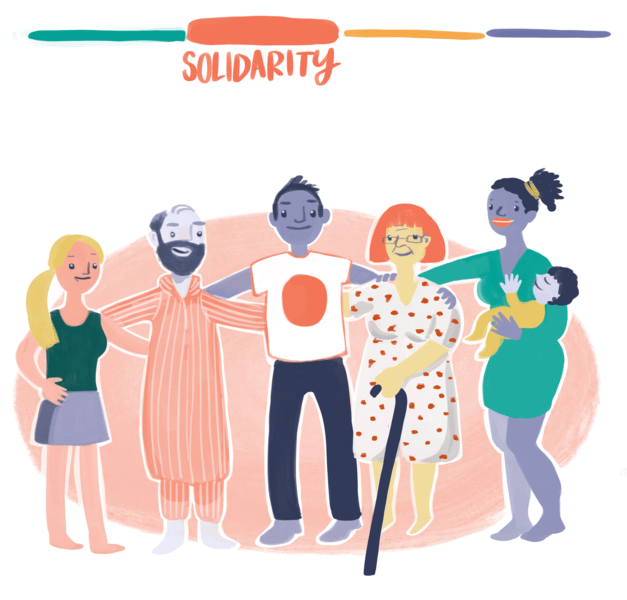 Solidarity is fairness in action
#Solidarity
A sustainable and just city is built on solidarity. It fosters the sharing of abundance in time and resources through equitable redistributive mechanisms and sharing programs. Bottom-up social and affordable housing programs are supported and strengthened through robust regulation. Shared forms of housing and care-oriented ways of living and working are encouraged and supported. Sustainable and affordable food networks are woven together to support local farmers and offer high-quality sustenance for residents.
Inspirational example
Fighting hunger while reducing retail food waste, Vantaa (Finland)
Instead of throwing away food, factories, wholesalers and supermarkets can donate their food to the Shared Table network where centralized collection then leads to distribution of the surplus through communal meals and bags of food to take home.
The model was developed by the City of Vantaa and Vantaa Parish Union in 2015, and it has been adopted by other cities across Finland. In addition to helping people in need of food, the model has also successfully reduced food waste, provided jobs for long-term unemployed people and reduced loneliness with its community- and welfare-based approach to food aid. According to Finnish Innovation Fund Sitra, Vantaa has managed to reduce retail food waste by 1 kg per inhabitant with this model.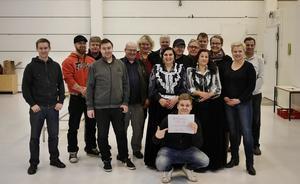 Avenues for action
You might be wondering, what everyday actions can I take to put all this theory into practice? Take a look at the avenues for action, below, for some practical guidance.