Fair Local Green Deals
Supporting the development of Local Green Deals in Valencia, Vitoria-Gasteiz, Wroclaw, Lodz and Ghent, using unique tailored approaches for involving citizens and other local stakeholders.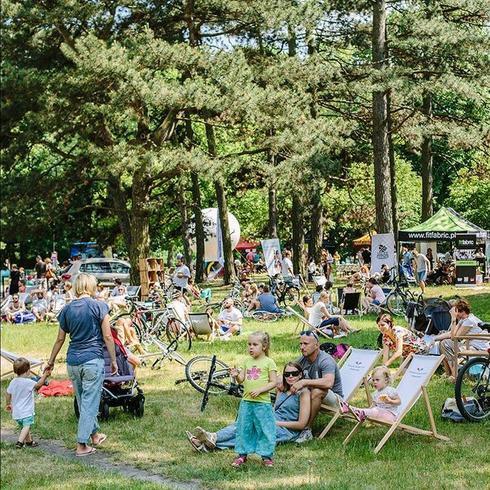 The European Green Deal aims at making Europe Climate neutral by 2050. Its success relies on the implementation on the local level. This is where Local Green Deals (LGDs) come in.
The Fair Local Green Deals project makes sure that the adaptation of the European Green Deal to the local level is not only a top-down effort. The project includes and engages a city's residents and empowers them as co-creators of Local Green Deals that match their interests, priorities and the local frameworks. It also pays special attention to the inclusion of minorities and marginalised groups. Directly involving all stakeholders in local transformation processes promotes fairness, equity and sustainability as a mind-set and fosters ownership of the LGDs among citizens.
After assessing the status quo and co-designing a LGD framework in each city, the project accompanies the implementation alongside city authorities and citizens. Finally local stakeholders are also involved in the evaluation of the project. Taking into account citizens' opinion is fundamental to making the Local Green Deals democratic and capable of sustaining, adjusting and innovating themselves based on citizens' needs. The pilot cities in the project will share their experiences and approaches with each other as well as third cities, enabling them to increase and improve participation of their citizens.
Fair Local Green Deals Cities
×

Valencia
Missions Valencia 2030 aims to decarbonise the city and reduce CO2 to become climate neutral and in that, improve the quality of life of its residents. The city directly includes its citizens in this transformation and which has broad public and political support. Driven by Valencia City Council the city is part of many projects promoting climate resilience, a fair and inclusive energy transition and accessible housing initiatives among others.
The City was chosen by the European Commission as one of the Mission Cities for "Achieving 100 climate-neutral and smart cities in 2030".
×
Vitoria-Gasteiz
Vitoria-Gasteiz, founded in 1181, is the capital of the Álava province and of the Basque Country (in northern Spain) and a multicultural and green city. The municipality – which also comprises 63 surrounding villages – is the largest in the Basque Country, with a total area of 276.81 square kilometres and a population of 252.571. Vitoria-Gasteiz is the first Spanish municipality to be awarded the title of European Green Capital (in 2012) and it has been recognized by the UN with the Global Green City Award (in 2019).
×

Wroclaw
Wrocław is located in the valley of the Odra River in south-western Poland. It has about 640,000 residents and covers an area of 293km2. The city is characterised by its well-preserved historic centre, which contains structures from the medieval period. There is an area of dense downtown development around the centre, flanked by residential areas including block buildings and "green" homes.
The riverside location of the city creates both an opportunity for sustainable development and a challenging geographic constraint. The progressive urbanisation of areas outside the inner city and the rapid increase in surface sealing, alongside more frequent extreme weather phenomena caused by climate change, have led to issues with the existing rainwater drainage systems and flash floods. Since 2017, Wrocław has implemented sustainable rainwater management, reflected in Wrocław's urban planning documents, particularly the City Master Plan and local land use plans.
Residents are also being empowered to contribute and encouraged via a grant programme to sustainably manage rainwater on their own premises. Residents can receive up to 80% co-funding to build a rain garden or install a rainwater storage tank. These micro-level interventions are a step towards achieving macro-scale ecological goals. The programme is accompanied by workshops, including some for children, showing residents that draining rainwater into the municipal sewage system wastes a precious natural resource.
×

Lodz
Łódź is one of the largest Polish cities, both in terms of size and population. Renowned for its post-industrial design – a legacy left by pre-war industrialists – and vast areas of luscious greenery. Łódź is a city of contrasts: Although the history of the city spans over 600 years, the dynamic development of Łódź came a little less than 200 years ago. From a small town in the beginning of the 19th century, it quickly became the "promised land".
Łódź is one of Poland's leading cities in social participation and dialogue with citizens. A strategy that will turn Łódź into one of the most ecological cities in Poland within 10 years, based on the principles of circular economy and sustainable development. The main investment challenge in recent years is the largest city centre revitalization programme nationwide. As part of this initiative, the city implements ecological, social, cultural and conservation activities on a scale unprecedented in Poland. Today the main challenge for Łódź is to achieve climate neutrality, and they are committed to it with full determination.
×

Ghent
Ghent has great climate ambitions. In addition to becoming climate neutral by 2050, they wish to create a resilient city that can cope with the consequences of climate change and continues to be pleasant to live in. To pursue these ambitions, Ghent relies on a firm track record in climate policy. They were the first Belgian city to sign the Covenant of Mayors in 2009 and have been gaining expertise in all aspects of climate policy ever since. This expertise resulted in many successful projects such as De Energiecentrale, our one-stop-shop for advice and guidance for energy-efficient housing. 
The city strongly believes in doing things together. Co-creation and participation have been key to Ghent's successful approach over the years. Citizens, organisations, businesses and educational institutions are helping to shape our climate-neutral future with initiatives in the fields of circular economy, renewable energy, housing, sustainable mobility, food and greening. The local food strategy Gent en Garde, is a great example of Ghentians joining forces to make their city more sustainable. It also illustrates how Ghent likes to do things differently and dares to experiment and innovate. Ghent's climate policy is also social and equitable, aiming to leave no-one behind and making the fight against energy poverty a priority.