Meaningful participation is empowering
#Participation
Sustainable and just cities offer all people the opportunity to deliberate on and co-create plans and policies. The historic lack of platform and unequal power given to some groups in decision making are actively addressed. Participation is not just a buzzword with a standard set of expected steps or outcomes. Rather, it is an evolving process that empowers people to shape their cities in ways that respond to their needs and aspirations. By governing through meaningful participation, outcomes are more inclusive and effective, and are genuinely supported by the public.
Inspirational example
Participative governance mechanism, Istanbul
The Istanbul Municipality has established the Istanbul Planning Agency in 2020 in order to facilitate participative governance mechanisms towards the city's vision of a "green, just and creative city." 
The platform allows locals to join working groups on various themes such as social life, environment, etc. The agency also acts as a facilitating body for several workshops around specific themes and interest groups, such as children-friendly cities and gender-based challenges in the context of Istanbul's social fabric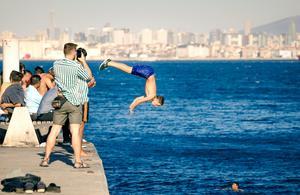 Avenues for action
You might be wondering, what everyday actions can I take to put all this theory into practice? Take a look at the avenues for action, below, for some practical guidance.